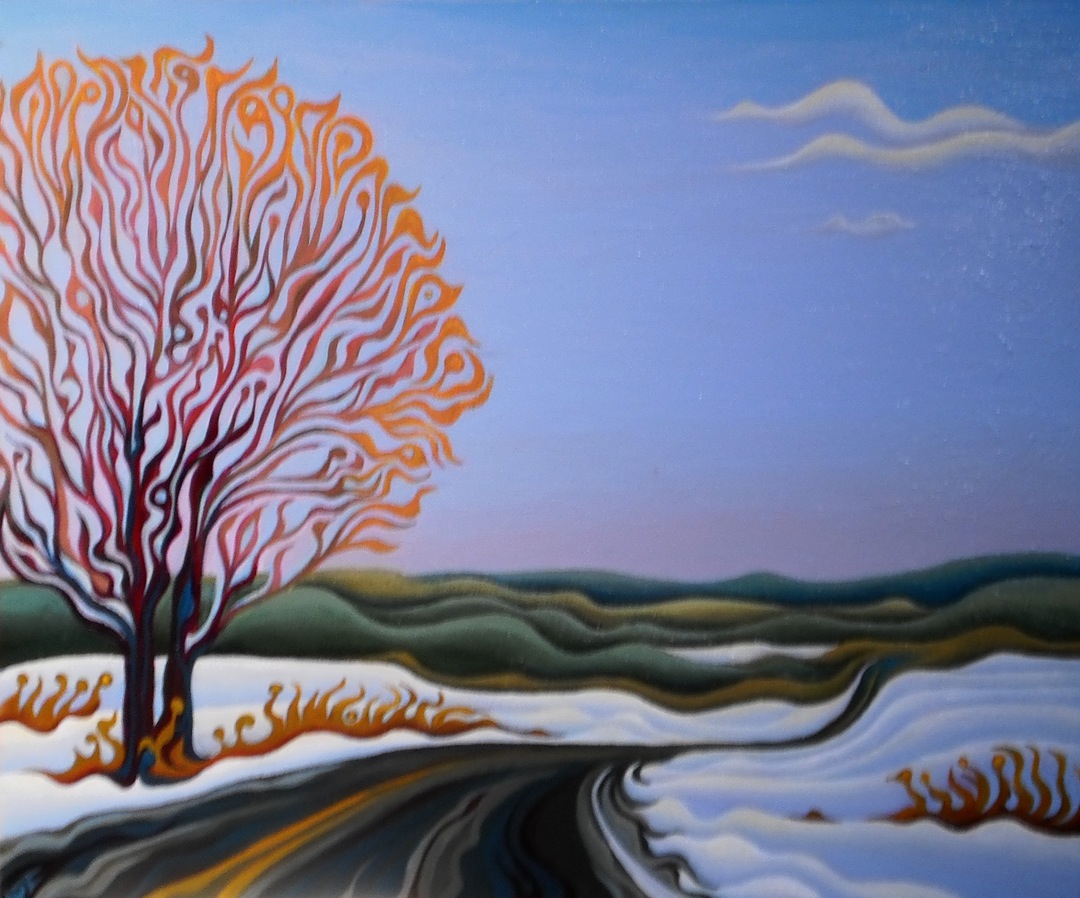 Winter Whooosh-Way
Acrylic on Canvas    14 x 11    2011    sold
This is another scene from the Waterloo Region.  I do recall using some artistic license to eliminate a significantly present clump of trees that was impeding the forward flow through the snow. 
 I love to ride on a country road fast through the snowy fields on a sunny day after a blanketing snowfall.
 The tree is standing proud, showing off the snowy embellishment on its branches, shining in the sun.
 It is always challenging to create colorful arrays in the shaded shapes of the snow. 
Original Reference Photograph for Painting