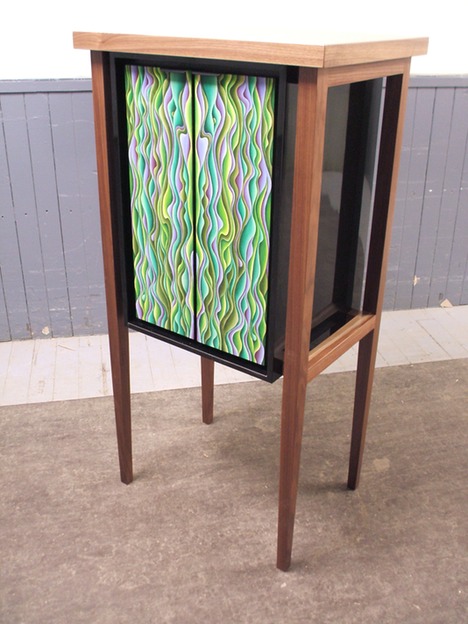 This tall cabinet is available for sale!   $2800.00
Contact Scott Crokard directly  (see below) in order to purchase.

ABSOLUTELY COOL!
My Art is Morphing into Furniture!!!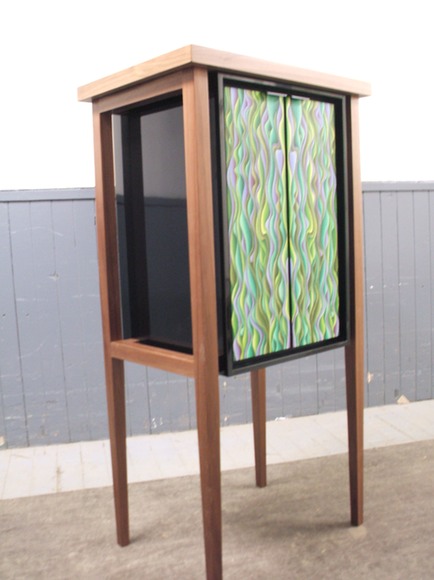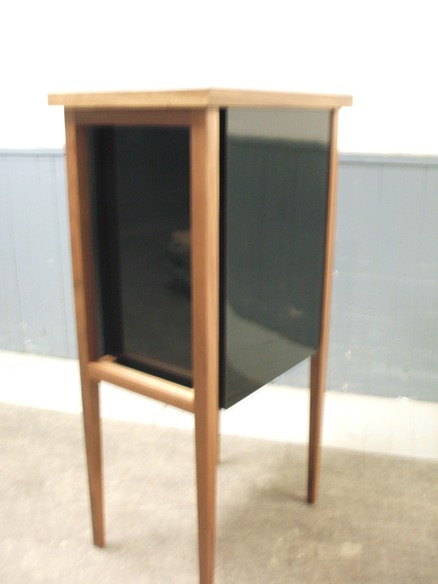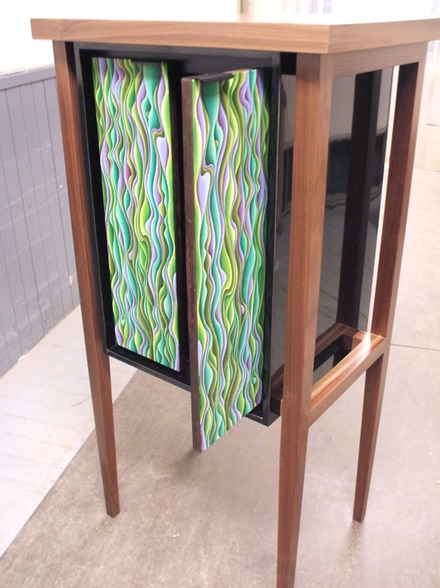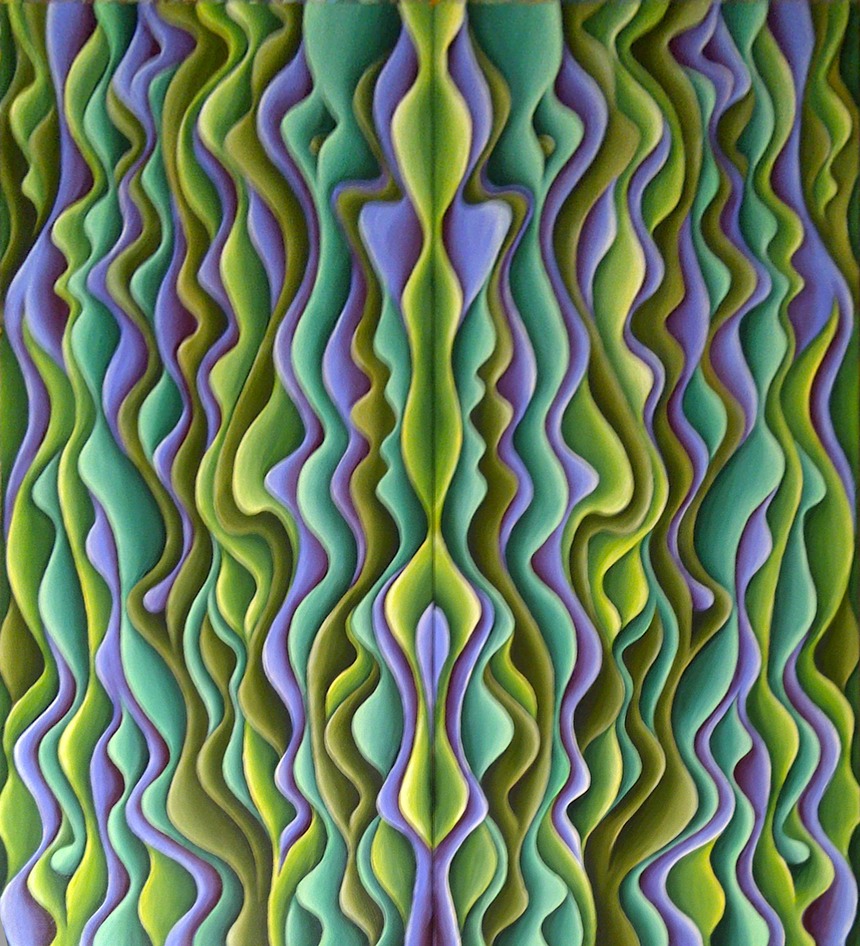 These are the panels that I painted for this cabinet.
This cabinet was imagined and built by Scott Crrokard at Absolute Custom Woodworks.
Absolute Custom Woodworks      Residential, Commercial, and Corporate Cabinetry, Interiors, and Architectural Millwork.
72 St. Leger Street, Unit 106, Kitchener    Phone:  519 954-3694

In addition to the wood shop, Absolute has a special cutomer service space, where you can plan your projects, pick you finishes, and see one of my available paintings!
"Our mission is to provide fine, custom woodwork on time, on budget and with exceptional quality! We enjoy getting to know our customers on a first name basis and can help them strategize every step of their residential project. Whether it be a small cabinet for a bathroom or the dream kitchen you've always wanted. ABSOLUTE Custom Woodworks would love to design and build it for you."