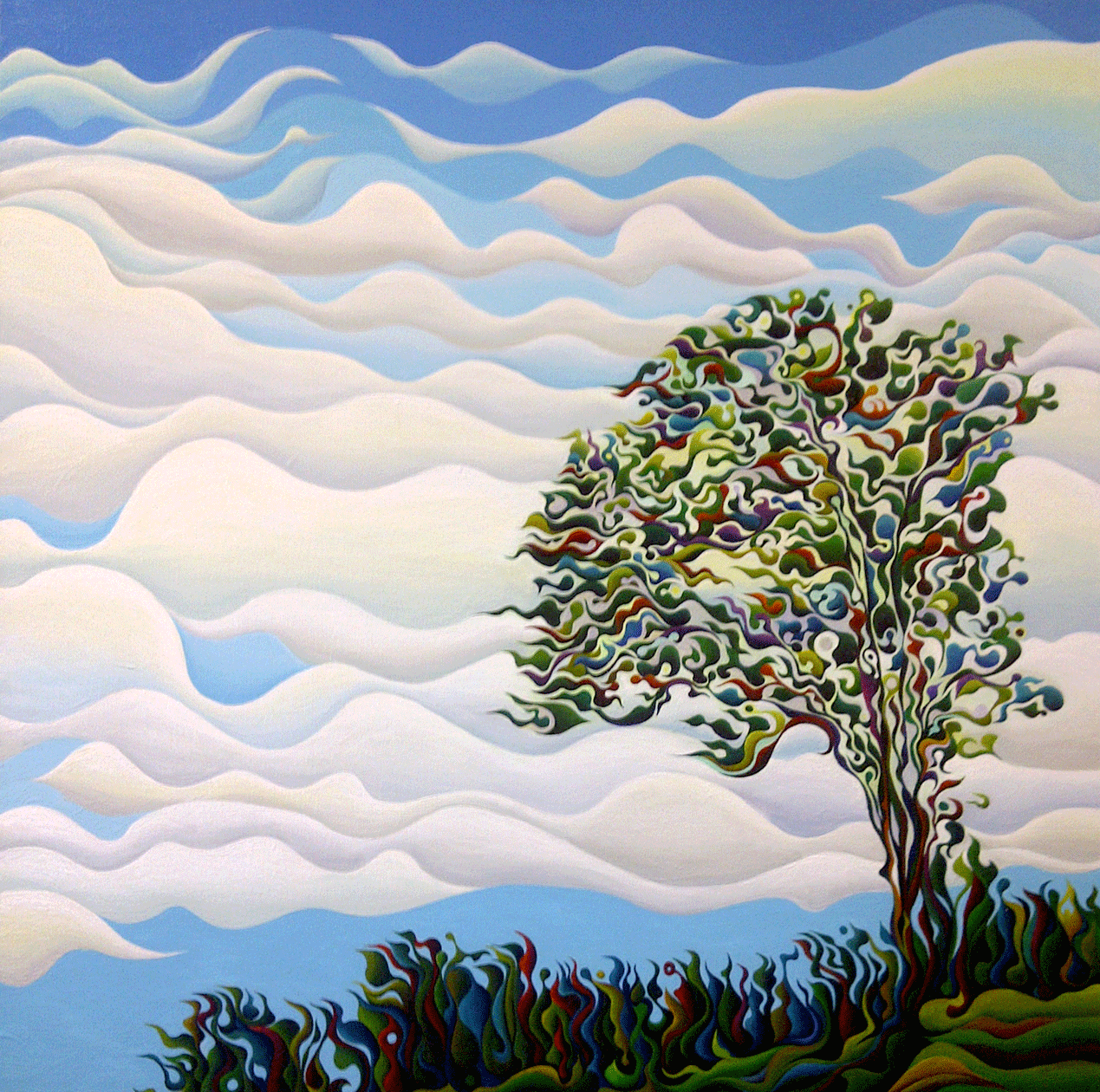 Westward Yearning Tree
Acrylic on Canvas    30 x 30    2011    sold
I don't know where I saw this tree.  Certain trees that stand alone just seem to speak out:
Loneliness.      Strength.      Reaching.
 I was intrigued by the form of the tree – its branching structure camouflaged by the ever-shifting variable of leafy foliage. 
 This tree was perched on a hill-side, reaching in a single direction.  It wanted to trail the clouds from the West that day, as if absorbing energy and information from the atmosphere, like a lightening rod, which it then could pass along to the shorter grasses and shrubbery below.
I never get tired of painting tree branches and foliage.  Merging branch structures with leafy structures adds  flowing unity to the tree.  Where do the branches end and the leaves begin
Available as a Giclee Print.

Original Reference Photograph for Painting