This two session workshop is meant for anyone fascinated by tesselations as seen in the works by M.C. Escher.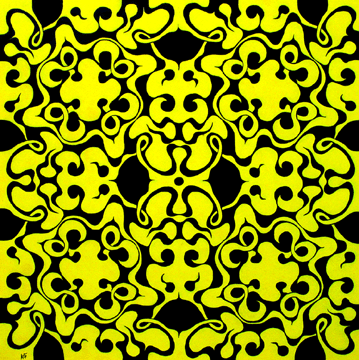 Explorations with Tessellations
 This class involves mostly drawing and tracing, cutting and pasting.
This is an introductory course into creating repeating patterns and playing with many different types of symmetries.  Learn the techniques of M.C. Escher!  The focus of this class will be exploration and fun.  Playing with tessellations is a very entertaining and creative puzzle-like activity, and you may end up with some great designs for your next creative project, whether it's quilting, painting, tiling a floor, or stenciling a wall.
Skill Level Required:  No experience is required, suitable for beginners and experienced artists alike.
If you have questions, please e-mail me:  amy@amyferrariart.com